Homemade Ice Cream Cakes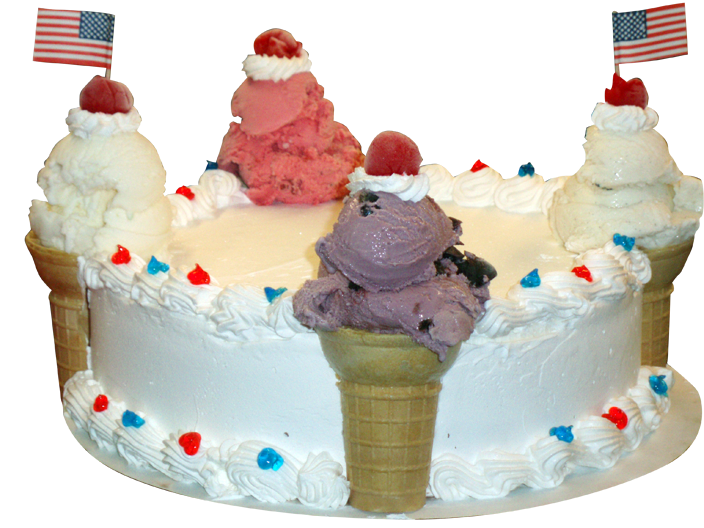 Our delicious homemade ice cream cakes are made daily with layers of fresh homemade vanilla and chocolate ice cream and a chocolate cookie crunch center.
We have a wide variety of cake sizes to accommodate small and large groups.
Our cakes may be specially ordered in any configuration– we can create your favorite flavor combinations, add hot fudge and chocolate chip cookies or candies, but ample time is needed to create your custom cake– allow 3-7 days advance notice.
Please contact us to discuss your cake! Visit the store or call (609) 398-2207 for more information.
Advance notice is appreciated as our cakes are popular!